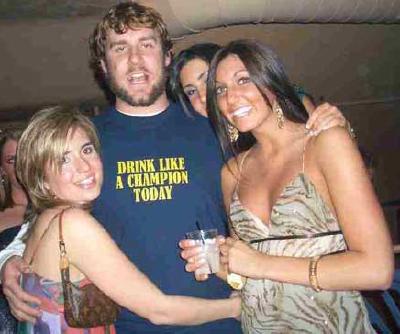 The "43 Stops to Super Bowl XLIII" is a series that will feature stories, stats and interesting trivia that you can use to act smart as you prepare for Super Bowl XLIII. I've done this on SPORTZASSASSIN.COM for Super Bowls XL and XLI and for AOL's FanHouse for Super Bowl XLII.
#1-PREDICTION:
Okay, here is my prediction. I, personally, will be rooting for the Cardinals. They have the underdog factor, they are a team that you just really can't hate, I tend to root for the NFC (though not all the time) and I'm don't want to hear from the Steeler fans I work with.
Still, I think Pittsburgh will win. I've been saying that the Steelers can play a so-so game and still win. Arizona must play a really good game if they have a
chance
to win. I know that isn't "breaking anything down", but it is just how I view these things.
For the Cardinals to win, they obviously need to keep being effective on offense. Put pressure on the Steelers to score points. Keep Kurt Warner off his back and Arizona has a great shot.
#2-MIKE TOMLIN WANTS TO JOIN THE CLUB:
If the Steelers win Super Bowl XLIII, they will have done so with their third different head coach. Tomlin will join Chuck Noll and Bill Cowher as head coaches that led the Pittsburgh Steelers to a Super Bowl title. Only the Dallas Cowboys (Tom Landry, Jimmy Johnson, Barry Switzer) can make that same claim. The Giants, Colts, Packers, 49ers and Raiders have all won Super Bowls with two different coaches.
#3-SUPER BOWL VIEWERS GUIDE:
Go over to
Awful Announcing
to find out all the particulars of NBC's all-day coverage of Super Bowl XLIII.