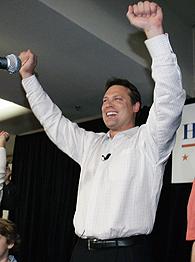 Heath Shuler, the former Washington Redskins quarterback that turned into a bust, won a US House race in North Carolina.
In Kansas, Jim Ryun....a former track star and former record holder...lost his bid for a 6th term in the House.
Hall of Fame receiver Lynn Swann lost his bid to become Pennsylvania's governor.