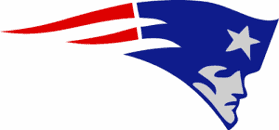 Pittsburgh creamed New England earlier this season…..becoming the first team since the WASHINGTON REDSKINS to knock off the Pats in over a year. We knew it was big then….but how big is it now?? If the Pats won that game….this game would be played in snowy Foxboro. And ask Peyton Manning how tough that is. Instead it will be held at Heinz Field…where the yellow is everywhere and so will the Terrible Towels.
The key player in this game is the key player in the last Pats game…..Corey Dillon. Remember, Dillon did not play in the October matchup. New England gained only 5 yards on a mere 6 carries. Of course, you could say they had to abandon the run anyway as the Steelers jumped out to a big early lead [Brady did pass it 45 times]. The Steelers want to run the ball as well. They ran over the Pats for 221 yards…by far the worst Pats effort of the year and the Steelers second best [they ran for 252 the very next week against Philly]. Pittsburgh really needs to run the ball…because they are not wanting to need Big Ben to have to put up big numbers in order to win.
So we know both teams want to run…..so getting an early lead is important. That way, you can use some clock and run the ball and force the other team to pass it more than they'd like. This is essential to the Steelers…who would prefer to make Big Ben into more of bystander than the guy they need to win the game. Especially against a defense that made Peyton Manning look like Ryan Leaf. The Pats can get by…since they do have Tom Brady and an array of receiver who aren't great but capable of making big catches.
Stats wise…this game is a wash. Pitt is good at home…the Pats are good on the road. Both teams can move the ball and are good at holding the other team from moving it. Both teams are well coached and tend not to make many mistakes. So, the team that can force their opponent to play out of their comfort zone will come out on top. In that earlier contest, New England committed 4 turnovers…tying their season high [which was their other loss to Miami]. They forced none. This from a team with a +12 turnover ratio. So…DUH…the team that doesn't turn it over should be fine.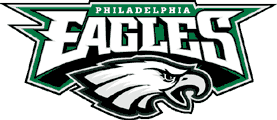 Let me tell you this joke. An NFC South team walks into Philadelphia on a Sunday to play in the NFC Championship Game. The cocky Eagles and their fans are already making hotel reservations since this visiting team seems to be a fluke. "I mean, they weren't this good last year….and this year it is our turn" they spit. Of course, as you know, those NFC South teams [Tampa, Carolina] both left Philly with a trip to the Super Bowl.
This year, it could happen again. Atlanta is the NFC South team….and they stunk last year [with no Vick most of the year, mind you]. They are the upstart team that heads into Philly on Sunday to play for the right to represent the NFC in the Super Bowl. In all of these instances, it has been perceived that the Eagles are the better team, more experienced, and hungry to get over the hump. In all of these instances, the Eagles didn't play up to their capabilities…played nervous…and the QB of the other team [Johnson, Delhomme] outplays Donovan McNabb. This year….there is a different kind of QB waiting for them. Michael Vick.
This is the player that will be the focus of the entire game. He is the key. Can the Eagles contain Michael Vick or will he be able to get loose? Tough to say. Philadelphia is typically the best defense at keeping quarterbacks in the pocket and limiting their ability to break off big runs. However, most of Vick's big runs come as he scrambles up the middle…not on a rollout. So Philly must get pressure up the middle to hold out to Vick…which might leave the outside open for Vick and those Eagles backers must be able to get a hat on him. If the Eagles can force Vick into playing primarily with his arm….they should win.
Of course, the Falcons road to the title game has been on the ground. They don't have to pass. Vick's running is one phase of the ground game….but the 1-2 punch of Warrick Dunn and TJ Duckett also are a worry. Both can move piles…both can grind up yards and clock. Both can tire a defense and let Vick get some time. You may say they are a mere 4-3 this year on grass, so their running game slows down….but they've put up huge rushing numbers in those games [204 in Seattle, Tampa-163, NYG-201, Denver-195].
And what a game to have these two running quarterbacks. These are the top two sacking defenses….so they will get back there and get some hits in. Who can bob and weave away from it?? These two defensive line are outstanding.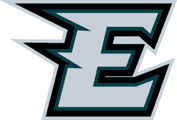 And while this game is about those backs [let's not forget Westbrook] and the QB position….but it could very well be won by the wide outs. Can Freddie Mitchell step up again?? Will Algae Crumpler create problems for the blitzing Eagles backers? Can Peerless Price make any kind of big plays?? Of course, much of that depends on if the QB has time to throw it or not.
NEW ENGLAND/PITTSBURGH PICK: Like I stated, this will be a physical game against two teams that want to keep the ball on the ground. The team who can keep it there will control tempo and the game. It is hard to pick against a team that has won 15 in a row. And it is hard to pick against a team that has won 7 straight playoff games and is 4-0 in AFC Championship games. Despite the records and what happened in October….New England is the better team. They can wreck havoc on Roethlesberger. The game could very well come down to the legs. Not the Bus', Dillon's or Staley's….but Vinitieri's and Reed's [UNC]. Heinz Field is one of the toughest places to kick [I heard something like no 50 yd FG hit there or something]. Reed is used to the conditions….but how can you bet against Vinitieri?? Patriots 20-17
ATLANTA/PHILADELPHIA PICK: Atlanta, I think, will be able to run the ball on Philadelphia. Despite Philly's tough defense this year….they have allowed some major rushing games this season. The running will allow the Falcons to move the ball and shorten the game. But, the game will be won with an arm. Donovan McNabb's arm. Even without TO, Philly has the guys who can step up when needed. Atlanta is one of the worst passing offenses in the NFL [only 146 ypg] even with their gaudy rushing numbers. But, can Vick make THE pass at THE big moment?? Hard to say. I really think McNabb can. It may not be the big TD pass…but it could be a big third down to keep a drive moving. Eagles 16-13
Go back to my pre-season preview. Sportz' NFL Preview I picked the New England Patriots and the Philadelphia Eagles to meet up in the Super Bowl "WHO WILL BE IN JACKSONVILLE IN FEBRUARY: New England v Philly. Philly couldn't possibly lose 4 NFC Title games in a row…..could they? The Pats are just too strong and smart to get past a game Colts team." So why would I veer from that now??